Garry Goodwin, Hons. B.Comm, CFP, CHS, CLU
CERTIFIED FINANCIAL PLANNER

®

professional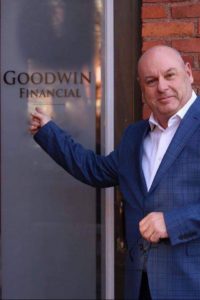 For those of you who don't know my background or are new to Goodwin Financial Inc. , here is a little information about myself.
My name is Garry, I am the owner of Goodwin Financial and have been in business as a Certified Financial Planner providing financial and insurance services since 1995. I have also been granted the CHS or Certified Health Insurance Specialist designation, which gives you the assurance that you are getting the best advice on all insurance related issues such as life, critical illness coverage, disability insurance and group benefits. Prior to that, I graduated from McMaster University with an Honours Bachelor of Commerce.
I am pleased to announce I have been granted the CLU designation, this is the pillar in the financial services industry, and allows me to in conversations with yourselves personally and corporately, to discuss your needs for transferring of your wealth and/ or business shares etc to your intended beneficiaries. Not only in the shares or percentages you have intended but also In the most tax efficient way. This is one of the areas business and families neglect thinking that it is straight forward but it is far from that, especially if your looking at blended families from second marriages etc. Please feel free to reach out for more information. I will be of course sharing a lot of information on this VERY important part of financial planning on my social media platforms as well.
In my spare time, I'm very active at Rosedale and Dundas valley tennis clubs playing in quite a few singles and doubles tennis leagues.
I'm also a volunteer and have been for 10 plus years with the Hamilton Santa Claus parade, which provides all our floats to other parades around the Niagara and Toronto area we participate in.   Being a Hamiltonian for life I'm also very active in supporting various charities in the area to support and contribute back to our community.
I have for your leisure throughout the website also provided some links to help you gain some valuable knowledge in various areas of insurance, investments and income protection.
Feel free to navigate the site, and any constructive ideas on material you would like to see, or have me add feel free to share and I will update the content.
All the Best,
Garry
Mila Bucalo,
Administrator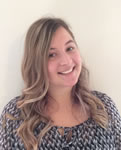 Mila started at Goodwin Financial in April of 2014. With an advanced diploma in Business Administration, Mila is looking forward to utilizing her years of education and customer service experience within our office.
Mila lives in Hamilton and in her free time enjoys reading, music, travelling and spending time with family and friends.